THE BERRY GROUP
Board and Management Consultants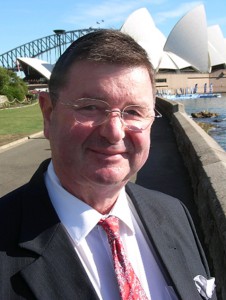 Geoff Berry
BE(Hons) MBA GAICD CAHRI
Managing Director
There are excellent Executives out there – but they don't respond to the old recruitment processes.
If you really want to recruit them Geoff can work with you:
We agree the target employees and employers
We analyse why they might want to join you
We agree the most relevant marketing channels with a focus on established networks and social media
Geoff confidentially approaches the likely Candidate/s
Geoff facilitates the engagement process
Geoff's background was in Design, Production and Project Engineering having roles with OTC, Millers Brewery, Mauri Bros, Unilever, Kennedy van Saun Division of John Thompson, Brambles and Cuno Filters. He was appointed to senior management posts at Carborundum and Boral.
His interest in human resource consulting took him into senior consulting and Director roles with John P. Young, Price Waterhouse and The Avdiev Group, a specialist recruiter to the property and construction sector.
Geoff established The Berry Group in 1999 providing HR consultancy services.